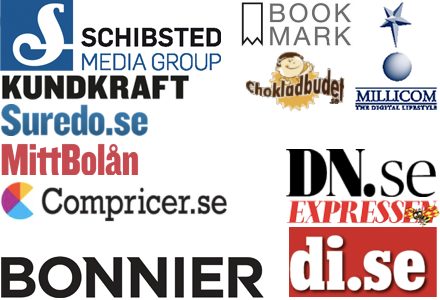 Services
* Digital Transformation/Strategy
* Digital growth tactics & conversion optimization
(funnels, packaging, pricing etc.)
* Global expansion projects
* Country/market analysis
Examples
* Collaboration model for all digital companies within Bonnier.
* New digital products within Expressen.se
* Marketing strategy (B2C), Dagens Nyheter.
* Pricing strategy and Freemium subscription strategy, Bonnier.
* Global roll-out-strategy, Schibsted Personal Finance.
* Personal Finance strategy Latin America, Millicom.
* Online analyze and optimization, Bonnier News.
* Marketing, Chokladbudet.se & Bookmark Förlag AB.