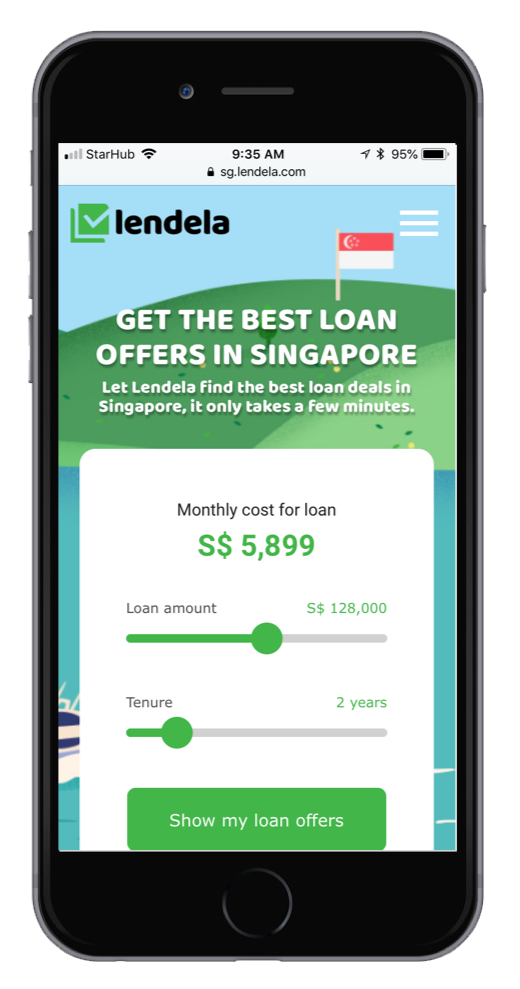 Lendela.com will be Southeast Asia's first, fully-integrated online loan brokering platform supporting customers from application to pay-out
Zentro Finmarket Singapore-based loan broker Lendela announced today a S$1.3 million seed financing round led by Cocoon Capital and IMO Ventures. Through a revolutionary online platform, borrowers will be offered the best interest rates for personal loans from several banks at once, saving both time and money. Inspired by successful loan broker models in Scandinavia and South America, Lendela differentiates itself from competitors by handholding the user from loan application to payout. It brings transparency and ease-of-use to borrowers while reducing the risk and cost for lenders. The portal is currently in beta release in Singapore and Malaysia with a full feature release planned for later in the year.
Shylendra A. S. Nathan, co-founder and CEO of Lendela said, "Lendela allows a borrower to apply for a personal loan and see valid and relevant offers from lenders tailored to their specific demographic and financial situation. At Lendela, we simplify the loan application through directly integrating with banks using advanced machine learning. The value we provide is two-fold: Empowering the end-user consumers whilst delivering high-quality customers to our banks and credit partners."

Lendela optimises the loan application process by submitting a single application to multiple lenders. Lendela's network lenders then respond fast with the best possible interest rates. At this point, Lendela's algorithms create the optimal customer-lender fit, resulting in a win-win situation for everyone.
Will Klippgen, Managing Partner at Singapore-based seed fund Cocoon Capital, recently joined Lendela's board of directors. "Lendela is part of the new wave of empowering Asian consumers. Applying for and comparing loans are complicated and time-consuming processes and one bank can never satisfy all customer segments." "Lendela's matchmaking engine solves this problem, and we are very excited to join this amazing team on their journey", he added.
"Lendela is bringing the bank to the consumer ", said Thomas Yao, Partner at U.S.-based IMO Ventures. "The $1.5 trillion household debt market in ASEAN is ripe for disruption, and we are very impressed by how Shylendra and his team use technology to make borrowers get loans both faster and cheaper."
—-
ABOUT LENDELA
Since its inception in early 2018, Lendela has launched versions of loan brokerage services in Singapore, Malaysia, Thailand, Indonesia, Philippines and Vietnam. The company is part of the global fintech group Zentro Finmarket. With over 20 years of combined Fintech experience.

ABOUT COCOON CAPITAL
Cocoon Capital is a venture capital firm based in Singapore focusing on early-stage, digital companies across Southeast Asia with assets under management targeted at SGD35m. The fund invests in enterprise tech companies within the SaaS, fintech and deep tech verticals. It has done 10 investments till date and differentiates itself by working closely with portfolio companies to unleash their potential. Investments include Hapz.com, Poundit.com, SensorFlow.com, Hiip.asia , Dexecure.com and Lendela.com. Learn more at https://cocooncap.com

ABOUT IMO VENTURES
IMO Ventures is a global early-stage venture capital fund committed to investing in and incubating frontier technology startups that are passionate about creating a better future. Backing promising cross-border founders with a multinational background, IMO Ventures supports its portfolio with both funding and the resources to localize cross-border startups that tackle emerging or underrepresented sectors in Asia and North America. IMO Venture's investments include Lime, Deephi, Paytm, Guazi and Palantir. IMO Ventures is based in Silicon Valley with offices in Beijing and Hong Kong. To learn more about IMO Ventures, visit http://imo.vc